With Ableton Link Integrated Into GrandVJ, It's Now Easier Than Ever to Synchronize Videos to the Beat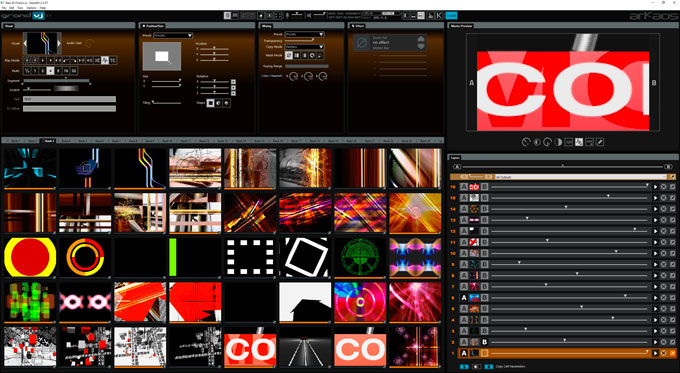 Ableton is known for creating fast, fun, intuitive ways to make music with products such as Serato, Live, Push and Link. Ableton Link is a technology that keeps Link enabled applications in time over a local network. Link synchronizes musical beat, tempo and phase across multiple applications running on one or more devices.
GrandVJ is known for its ease of use and 'dead simple' customization. And now, with Ableton Link built into GrandVJ, users have an added video functionality allowing for the incredible accuracy and synchronization of video to the beat.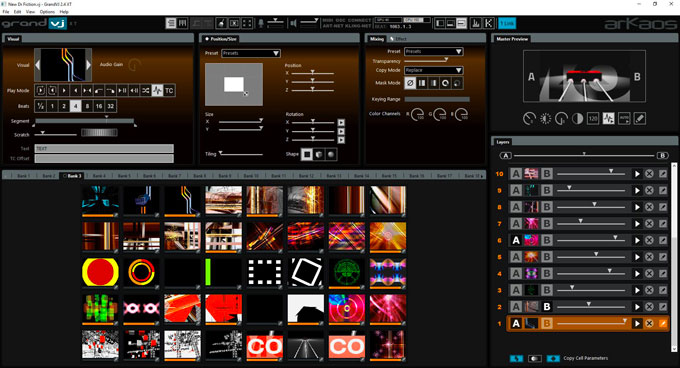 Visualizing Music with GrandVJ Gives New Possibilities For Live Performance
Thanks to the implementation of Ableton Link into GrandVJ, the possibilities with this software are limitless. Not only is this a tool for VJ's to mix visuals in sync with the music from a DJ, it is also for Musicians who want a self-running visual instrument as an integral part of their band. Check out highly anticipated features below.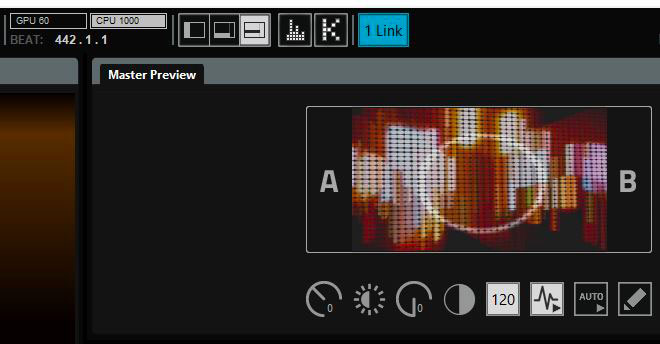 GrandVJ now has a Beat Synchronization feature that will display the Beat Time on the toolbar.
Visuals now have a new play mode that will play video loops synchronized to the Beat. This play mode effectively changes the play speed of the loop dynamically to match perfectly the beat.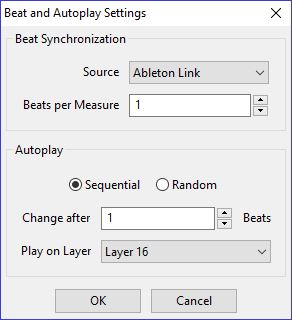 The Autoplay feature of GrandVJ can use the beat received from Ableton Link. And finally, effects like Beat glow are synchronized to the Beat.
Visuals go Bounce Bounce Bounce, to the BPM of the Beat, Thanks to the Integration of Ableton Link in GrandVJ 2.4
Grand VJ 2.4 New Feature Highlights:
Support for Ableton Link to synchronize with other music software.
Visual playback synchronized on the Beat
Soft-Edge and Geometric Correction in the VideoMapper in GrandVJ XT
Improved Kling-Net mapper both for editing and detecting devices
Improved unicasting and editing big installations of more than 400 DMX universes with the LEDMapper
Support for macOS High Sierra
Check out the Release Notes for GrandVJ 2.4
Get a FREE trial of GrandVJ
All things GrandVJ ONLINE SHOP
Upgrade your software license to GrandVJ 2.4
Download GrandVJ Now!