Kling-Force DMX is an elegant and efficient solution to drive traditional DMX fixtures. It has 4 DMX outputs and so can drive 4 DMX universes: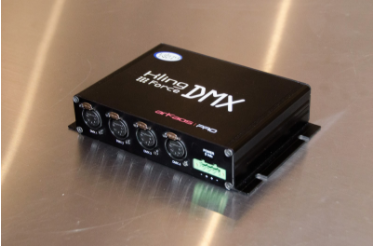 It has 2 ethernet connections to allow the daisy chaining: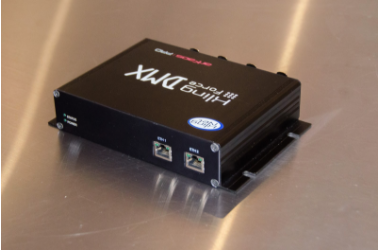 You can assign as many fixtures as will fit within each DMX universes. This is done in the mapper where the user can pick any DMX fixtures and assign them a DMX address. Once this is done the fixtures become available as a devices in the Kling-Net mapper.